Chih-Lin Yeh
Biography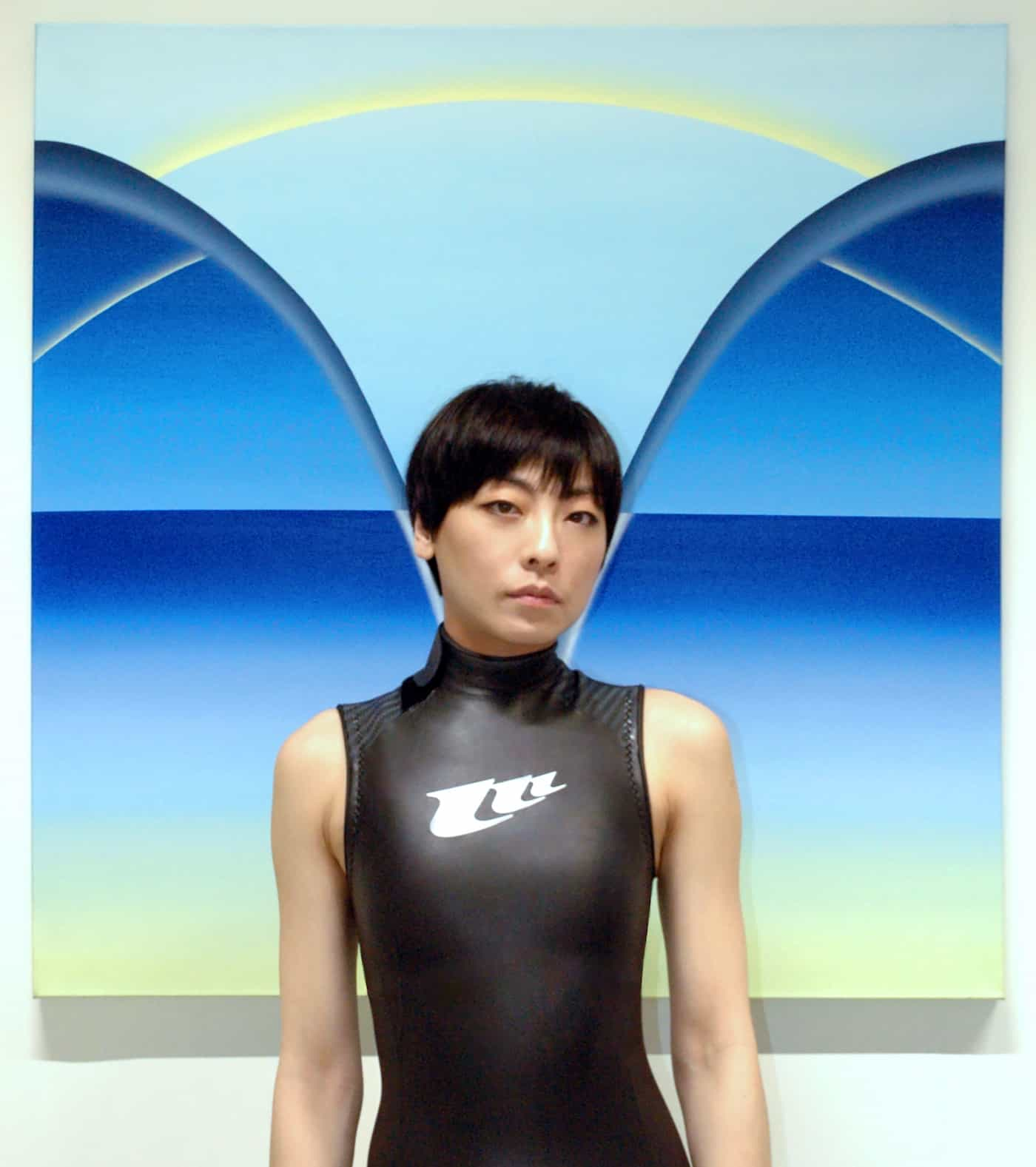 "In 2017 I became a free diver. It lights everything up in me.
It felt like something that had always been missing had finally found me."
Chih-Lin Yeh's seeks through her artwork to create a visual language aimed at capturing the overarching themes of the relationship between the self, time, and space inspired by her breath-holding and in-water experiences
"I was inspired by freediving and wanted to make paintings about it to share the wonderful unexplainable sensations and feelings I experienced in the water, and how freediving has enriched and guided me.
I want to share the light freediving evokes within me through my art, into which I put my own light, whishing it will light up something in the world.
Chih-Lin Yeh discovered her artistic talents at an early age through a friend of the family, professional artist Lui Yu-Yi. Lui Yu-Yi guided her into her art studies in high school, which eventually led to her degrees both as a Bachelor and as a Master of Fine Arts from Tsing-Hua University and Tainan University of Arts in Taiwan.
There were many years however before Chih-Lin Yeh found her true inspiration within her artistry.
Having grown up by a swimming pool Chih-Lin Yeh learnt how to swim already at the age of 3 and at the age of 18 she developed a yearning of becoming a free diver by watching her godfather, autodidact artist and spear fisherman A-Ken, in the water.
After relocating to Sweden in 2012 Chih-Lin Yeh discovered freediving courses and was finally able to pursuit this dream.
Simultaneously as her freediving dreams became a reality Chih-Lin Yeh also began having vivid nighttime dreams swimming with whales, diving through deep-sea portals and mono-diving in extraterrestrial deep waters. It was these dreams which became the inspiration for her ethereal yet vibrant art creations;
"My practices exist in a space between abstraction and figuration, otherworldly scenes with subtle gradients."
Chih-Lin Yeh uses oil on canvas for her paintings and most often paints without a sketch, creating her abstract yet symmetrical motifs by freehand with very few measuring tools; "I paint freely and fluently, and through the painting process, I paint in the way so that it feels right."
Chih-Lin Yeh works on multiple paintings at a time, allowing each creation to 'rest' before completion.
Chih-Lin Yeh, born 1985 in Taichung, Taiwan, lives and works in Stockholm, where her studio is located in WIP:sthlm.
During her art studies in Taiwan, she earned an MFA from Tainan University of Arts in 2012, and a BFA from Tsing-Hua University in 2007.
Chih-Lin Yeh has previously had several solo exhibitions in Stockholm such as 'Look into the dive mind' at Pelikan restaurant in 2022, 'A Peaceful Place' at Studio 44 in 2021, and 'Mindscape' at Stockholm Saltspa in 2019, and participated in a group show; 'Botkyrka Konstsalong' at Subtopia in Alby outside of Stockholm.