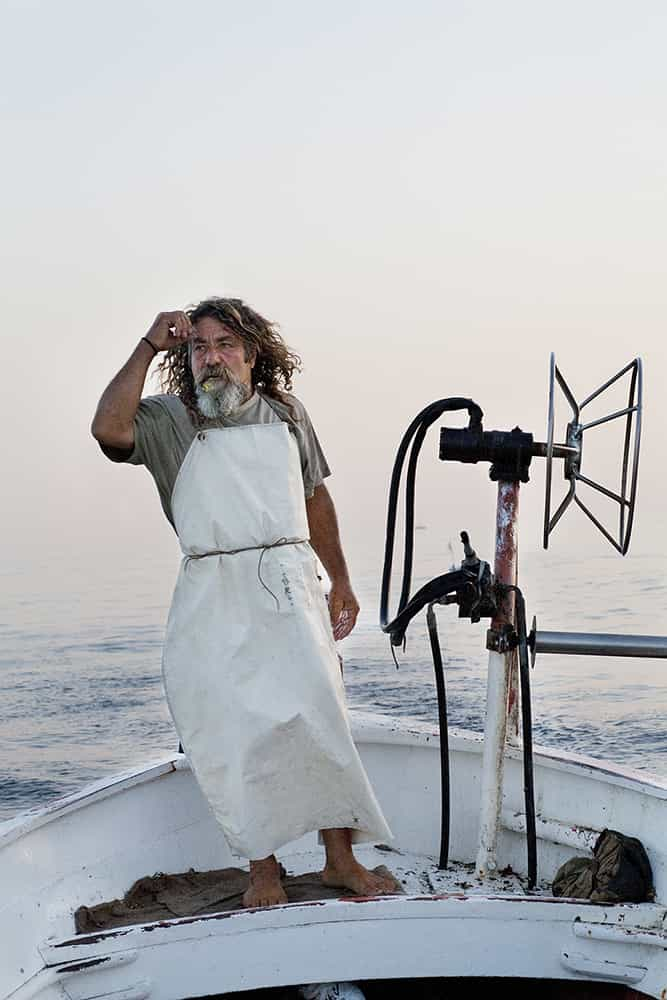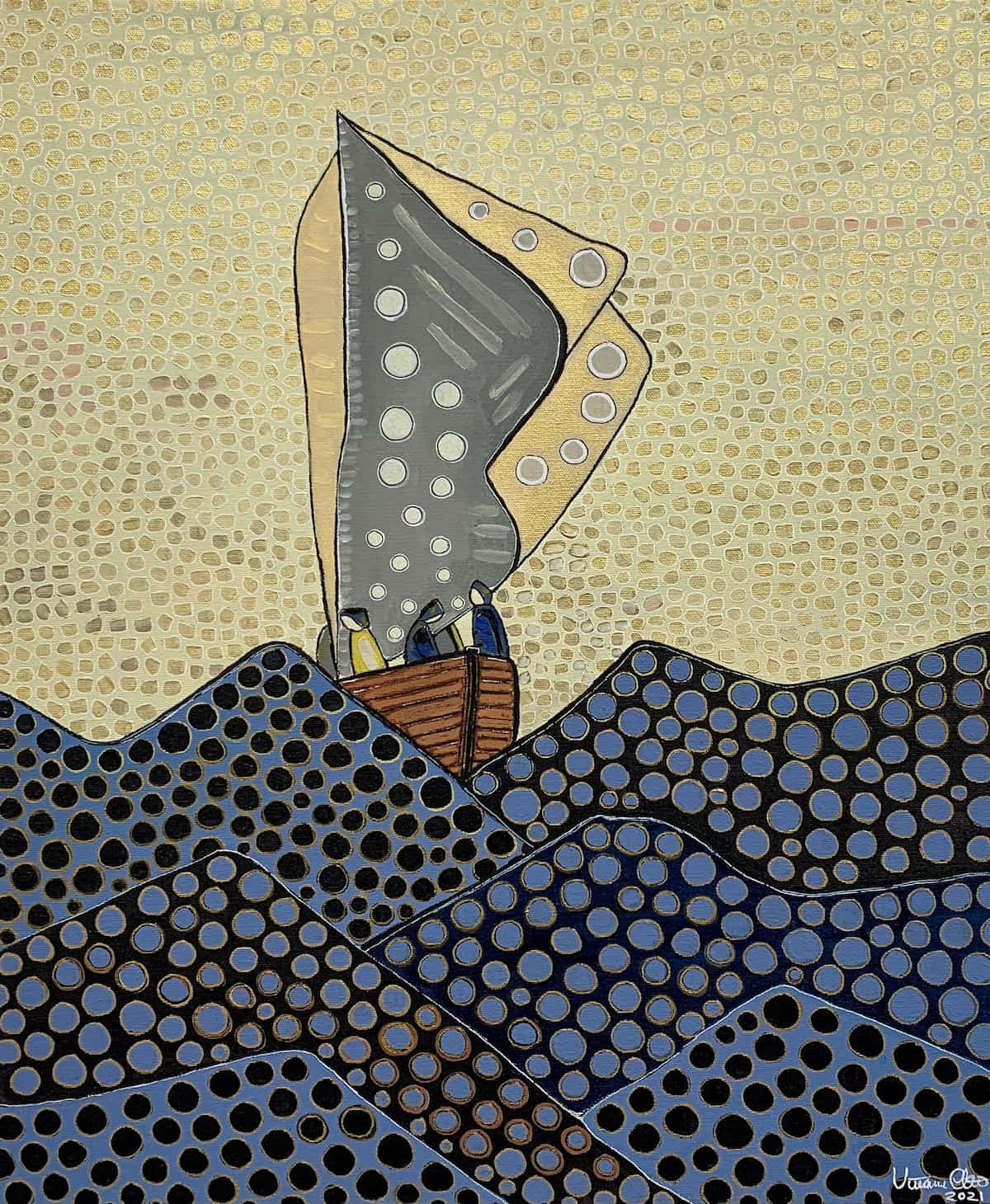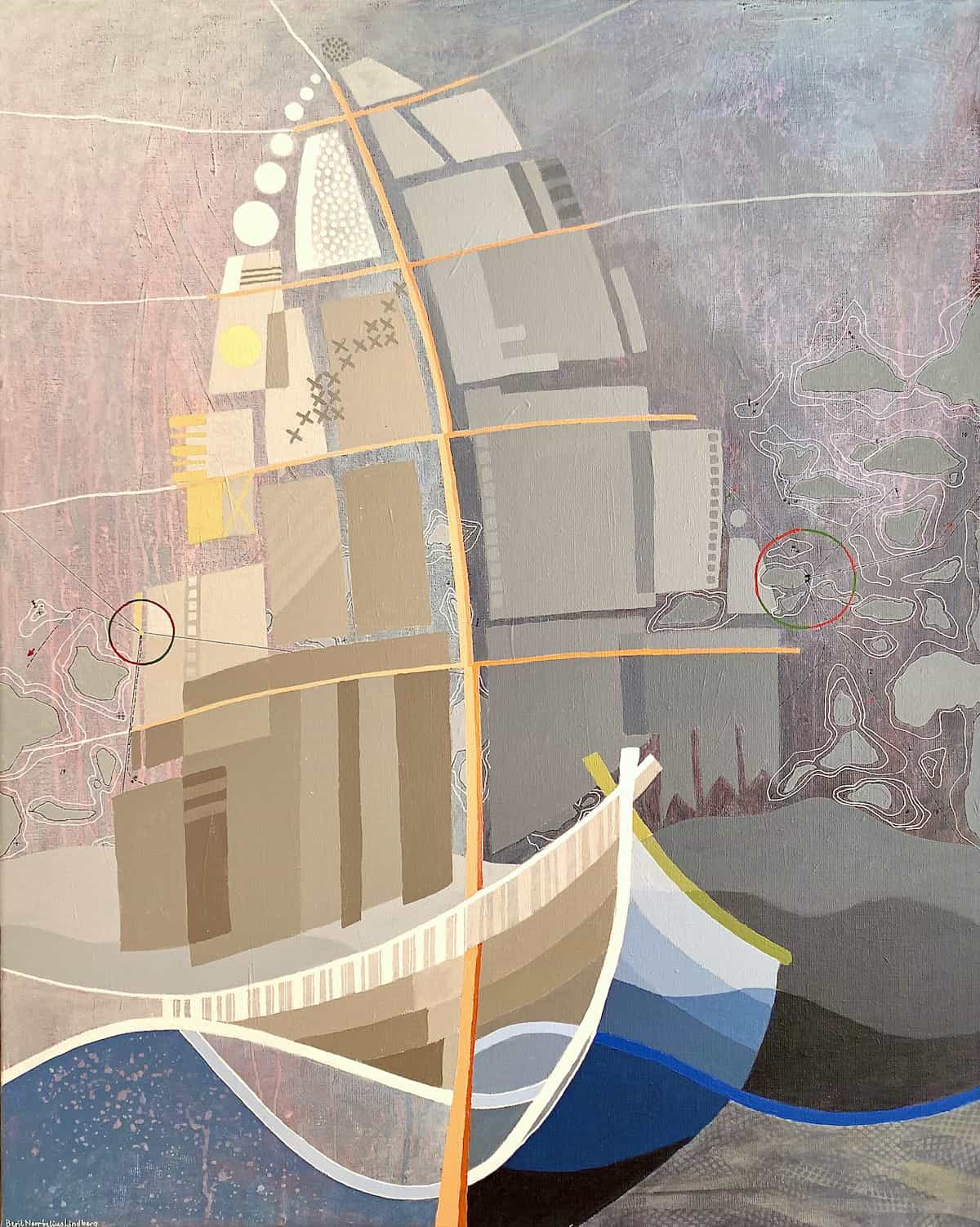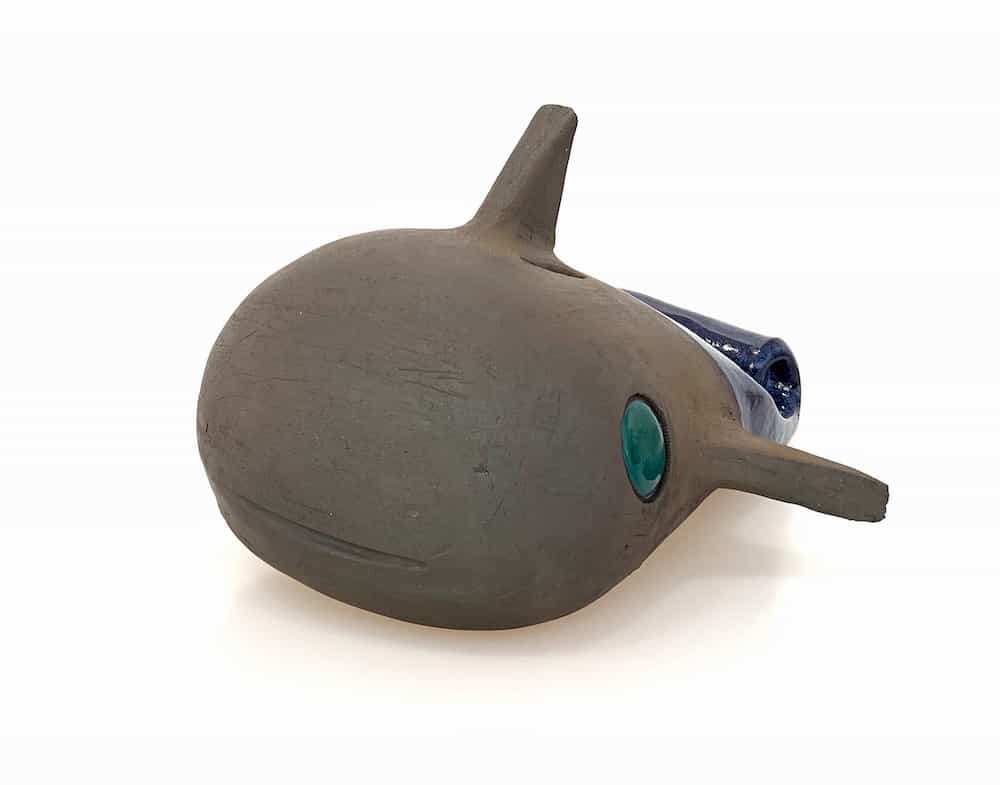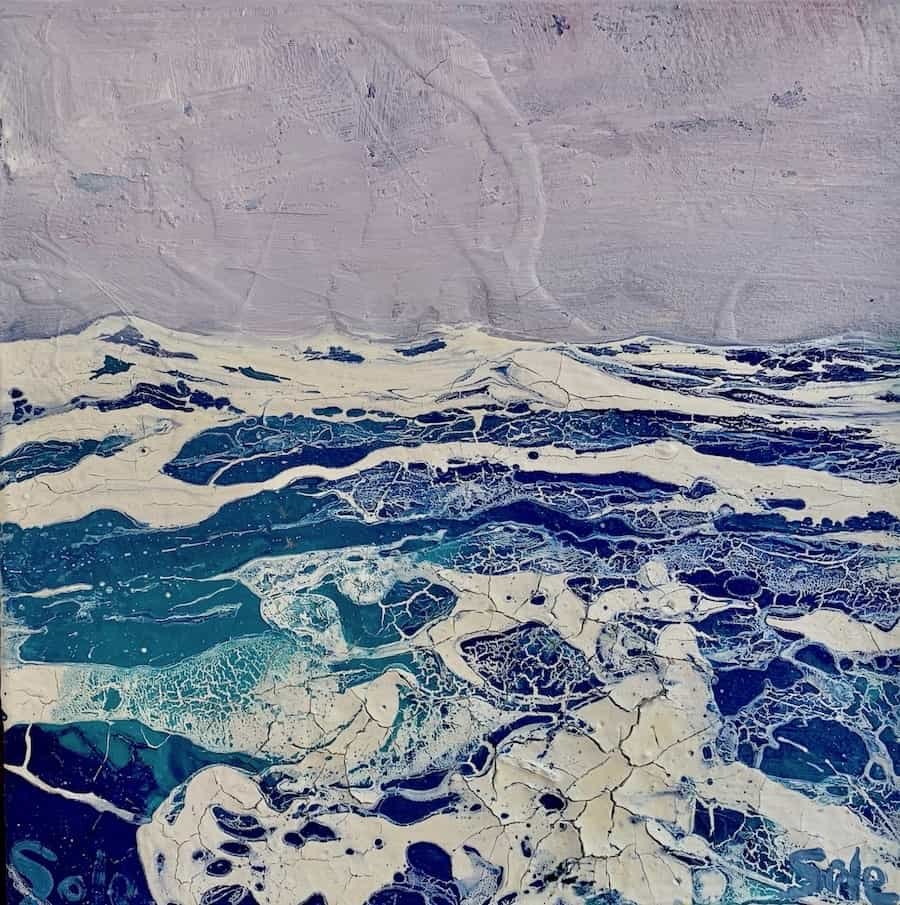 Winter exhibition - A group exhibition over the turn of the year
Lindberg-on-Sea Art Gallery's Winter exhibition spans over the new year 2021-2022 and presents a group of artists and their artworks, all with a connection to the sea or ocean.
Each artwork makes a perfect Christmas gift to someone special, and as always, a part of the Gallery's revenue is donated to organizations working to protect and preserve World Oceans and their inhabitants – Maritime Aware Art
Combine your gift with a good deed.
Berit Norrbelius Lindberg
Berit Norrbelius Lindberg's imaginative and dreamlike ship and boat paintings combine the artist's fascination of geometric shapes with a colorful fantasy world, where "Mighty Powerful Ships", the sea and it's varying climate and weather conditions is a great source of inspiration.
A display of the Berit's ability to create unitary motifs which, at closer look, are made up by numerous separate components and geometrical shapes in bright colours.
A testimony both to the artist's creativity and her mathematical background which gives the paintings depth, variety and even one or more surprising detail.
"With colour palettes and silhouettes I take you out to sea, channels and voluminous landscapes."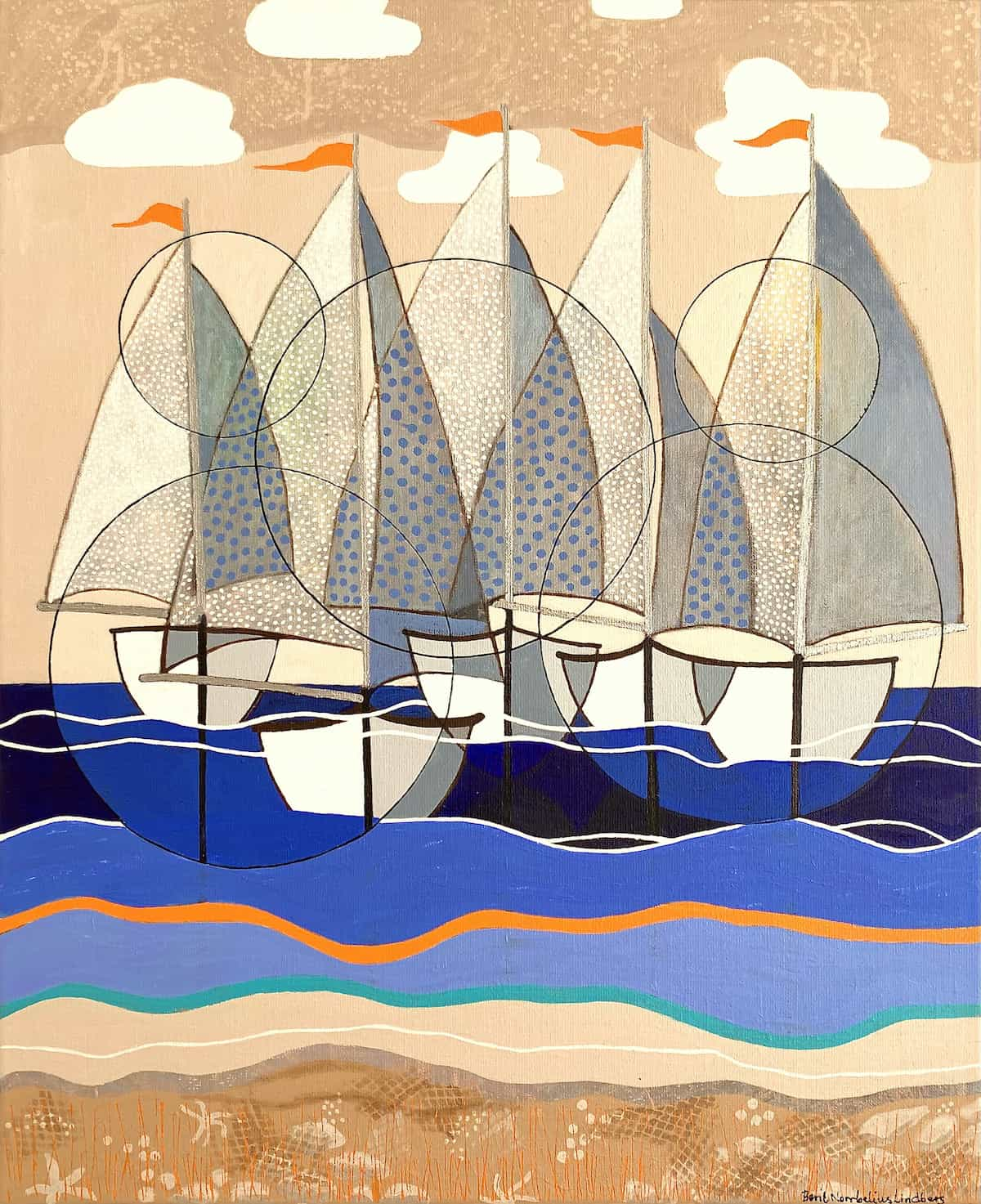 Blått skepp (Blue ship), acrylic on canvas, 80x80 cm
Sjökortet (The chart), acrylic on canvas, 81x65 cm
Regatta, acrylic on canvas, 62x50 cm
Längsta dagen (The Longest day), acrylic on canvas, 50x70 cm
Read more about Berit Norrbelius Lindberg
Johanna Ekmark
Johanna Ekmark has during her many years as a photographer developed her ability to discern the most minute of nuances, both in the light of nature's seasons, in facial features, as well as in the many shifts of the sea and sky.
With her images, Johanna wishes to accentuate the beauty in everyday life and objects and in the human nature to mediate what so often passes others by. She achieves this by working with the natural light to capture the moments which "breathes of life", something that hours in the darkroom along with months in the Italian countryside has enabled;
"A recurring ingredient in many of my images is the real encounter. Be it with a person, with a scenery, a cloud in the sky or an object.
Each day we encounter people, places, and events but more often than not these encounters do not affect us, or only most superficially. We remain as we were.
I on the other hand find myself in real encounters – and the viewer with me. Real encounters are the ones, when you go on, will have altered you. If just a little."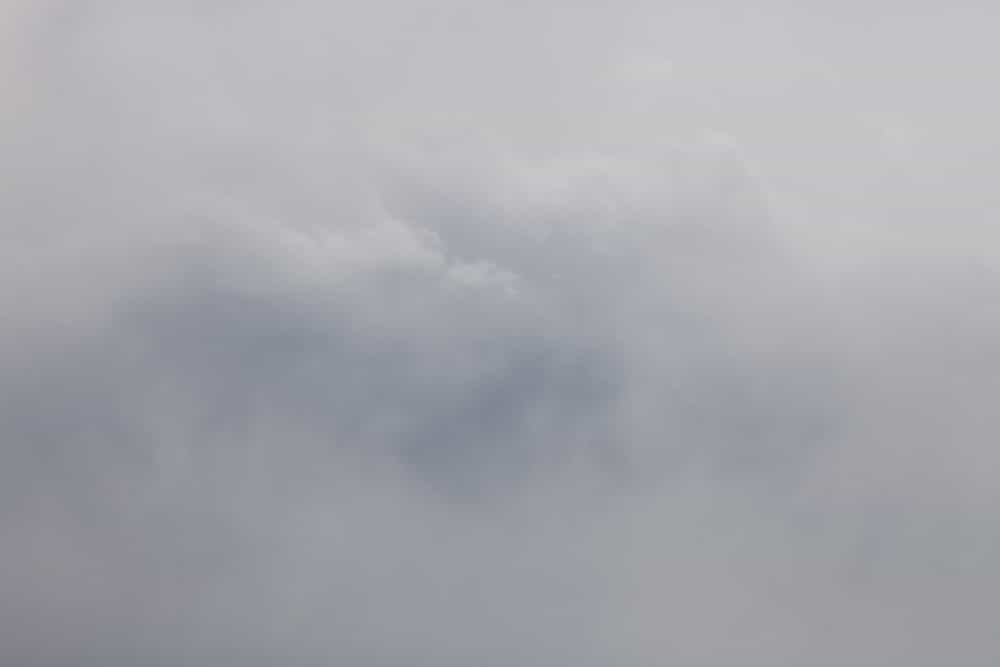 Cloud 4, from the series 'Clouds', Vetulonia, 2020
Mediterranean Sea Horizon 1, Stromboli, 2013
Gaetano il Vichingo - Variant II, Stromboli, 2013
Read more about Johanna Ekmark
Vivianne Otsa
The small figures crouch in the boats, the colour scheme of the boats and sky is subdued and the ocean is surging, either in dark blue-grey hues or in intense blue nuances.
Despite this somewhat gloomy image there is a wonderfully warming feeling of hope and freedom in Vivianne Otsa's playful and at the same time captivating paintings;
"I would like for the viewer to feel my art. My seascapes with boats and people on the run across the Baltic Sea, from something, towards something better, should inspire hope of freedom and love. Then I have my father in mind who escaped from Estonia during the Second World War.
Even though the theme is grave I want to bring a good feeling through them."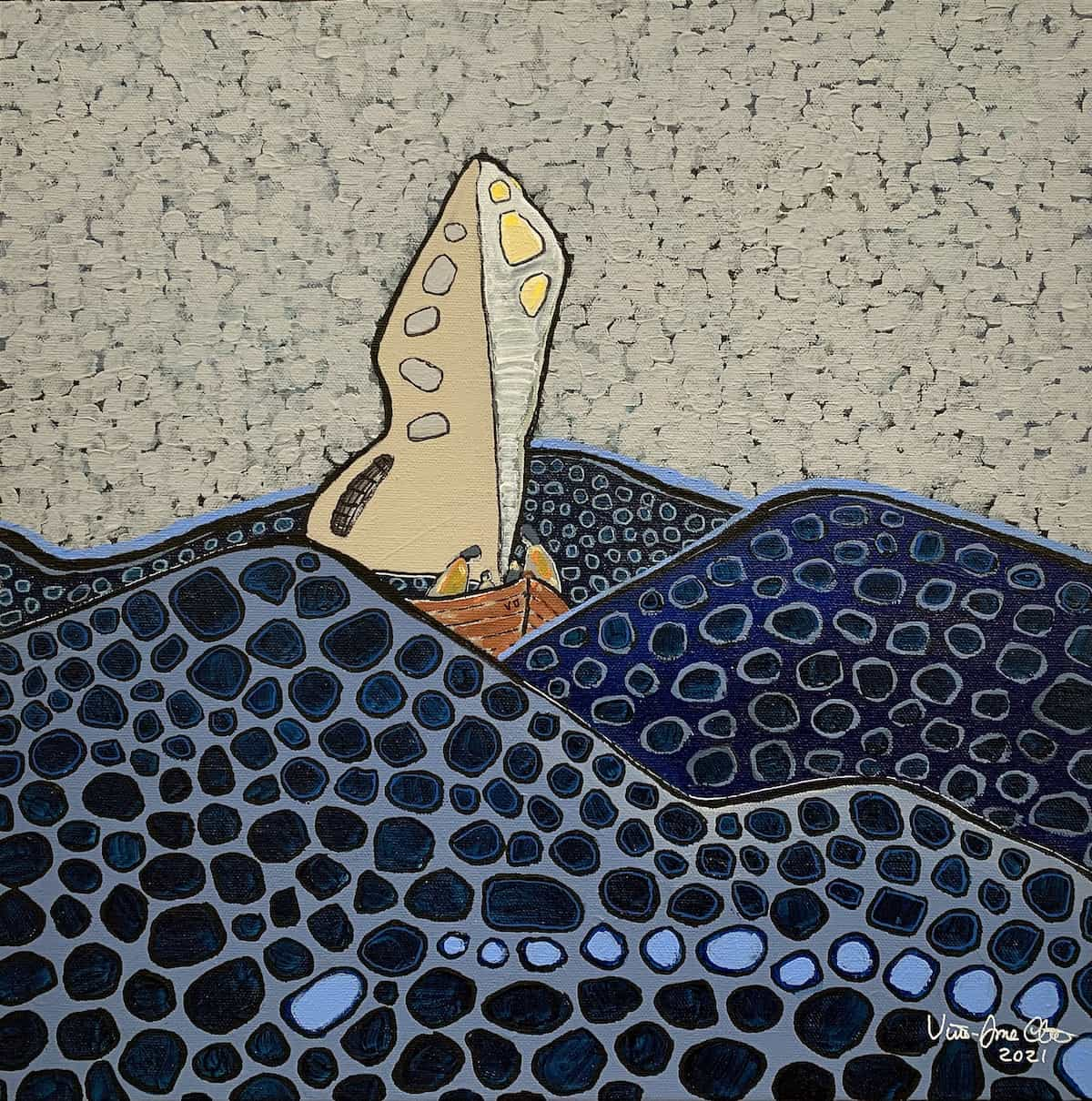 Baltic blues II, acrylic on linen canvas, 40x30 cm
Baltic blues, acrylic on cotton canvas, 40x40 cm
Baltic blue, acrylic on cotton canvas, 50x50 cm
Fyren (The Lighthouse), acrylic on linen canvas, 47x55 cm
Ocean blues, acrylic on linen canvas, 55x47 cm
Towards the horizon, acrylic on linen canvas, 50x61 cm
Gyllene timmen (The Golden hour), acrylic on cotton canvas, 60x50 cm
Diamanten (The Diamond), acrylic on cotton canvas, 70x50 cm
Read more about Vivianne Otsa
Michael Sole
For over a decade, stormy seascapes have truly embodied Michael Sole's 'Involuntarylism'. An idea of involuntary mark making through the 'puppeteering' of paint where the artist's involvement is purely to manipulate the paint, canvas, colours and consistencies, allowing the painting a life of its own to reach the finished result;
"I paint what gets my heart beating fast as I know I will put, intuitively, my all into it!
Windy rainy stormy days and movement in nature, strong colour contrasts in the sky and in the sea."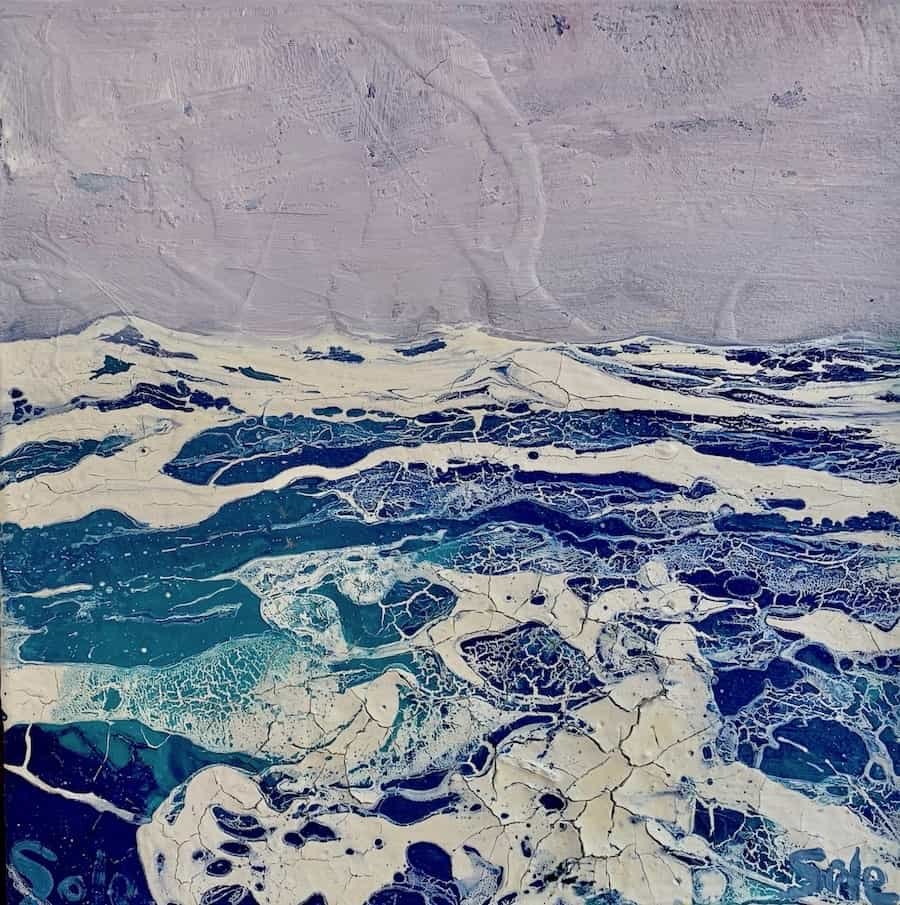 Deepsea sketch no.5, oil and acrylic on canvas, 35x35 cm
English gold no.23, oil, acrylic and gold leaf on canvas, 71x90 cm
Read more about Michael Sole
Emanuele Scoppola
The inspirationen behind Emanuele Scoppola's playful, imaginative fish sculptures draws inspiration from some of the artist's earliest childhood memories;
"In the late 60's, when I first met fish, their physiology was too complex for my understanding. I thought their bodies were air tanks."
In some of his sculptures, Scoppola has chosen to work them into ocarinas, giving these artworks yet another elevated charismatic feature;
"I like making fish shaped ocarinas because fish are silent animals.
There is something paradoxical in a fish shaped source of sound, and something tender in kissing a fish."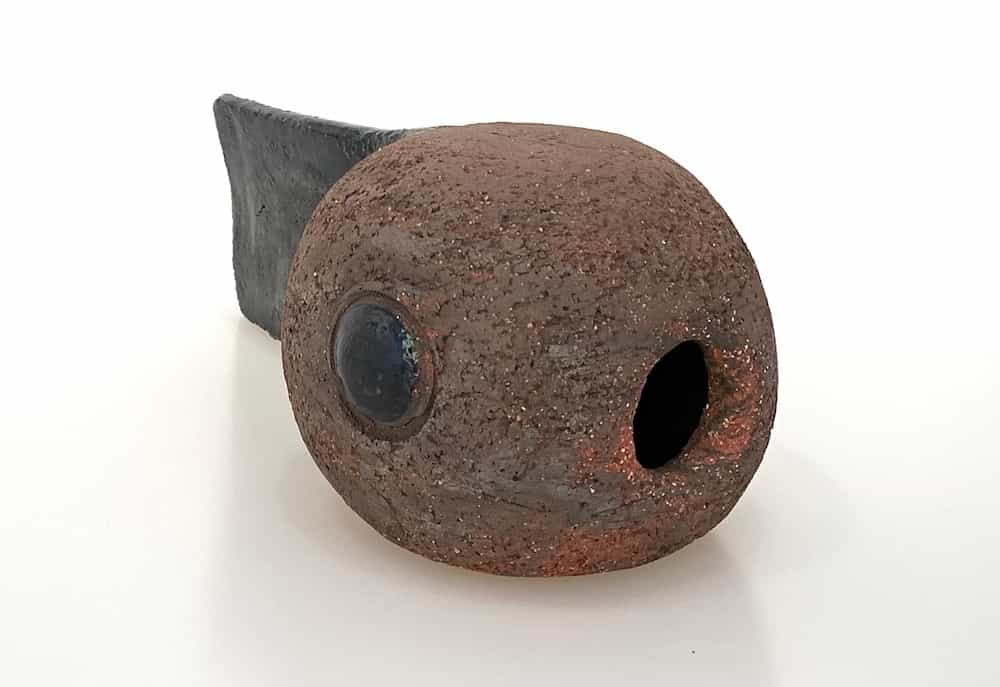 Summer Holiday Spare Whale
Kopparluft
Blauluft
Dluft
Svartfisk
Jonisk Majolica 1
Jonisk Majolica 2
Stenfisk
Guldfisk
Gulfisk
Rodfisk
Skallerfisk
Turkosfisk
Read more about Emanuele Scoppola
2021-12-04T01:00:00+01:00

-

2022-01-15T01:00:00+01:00