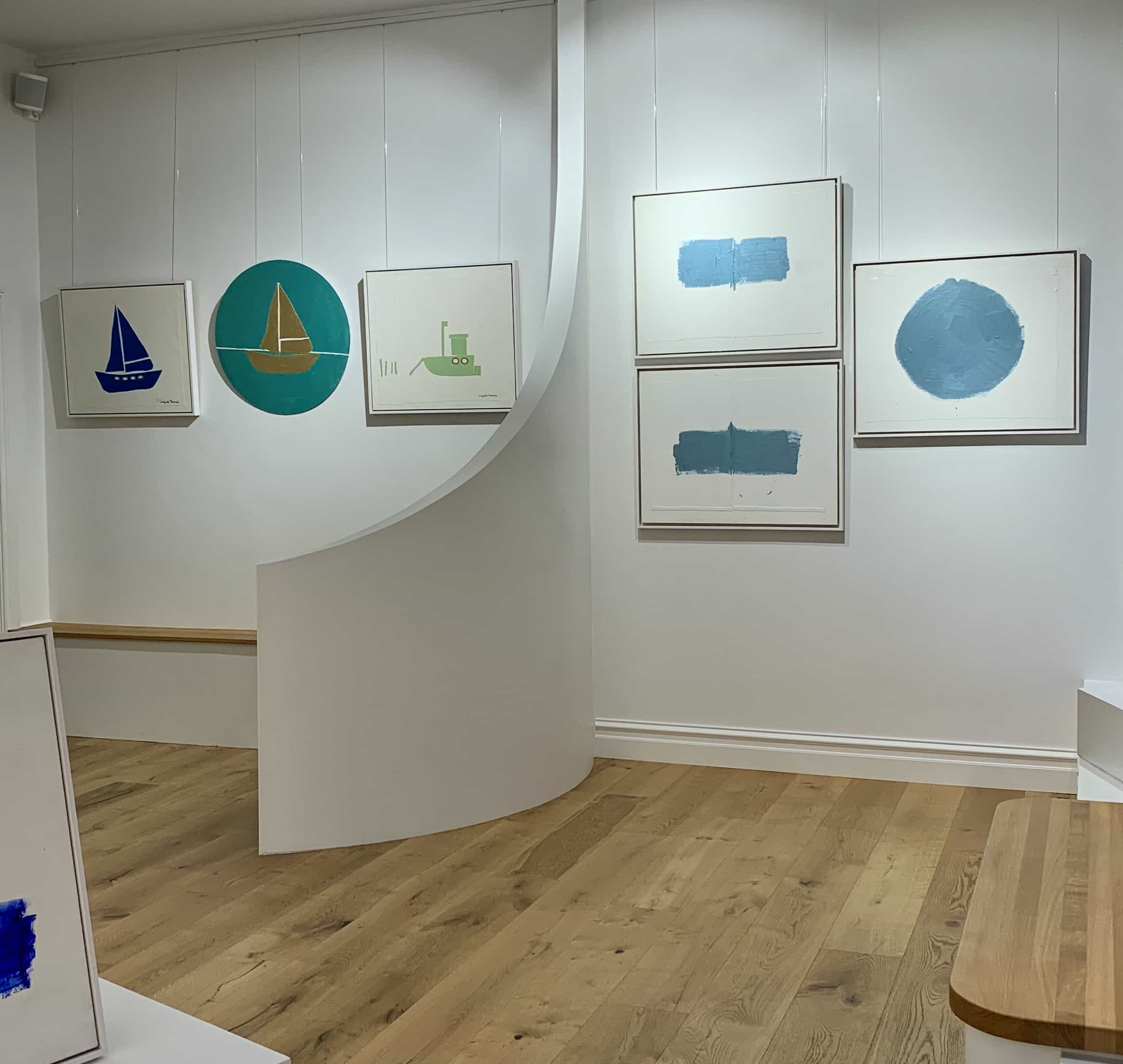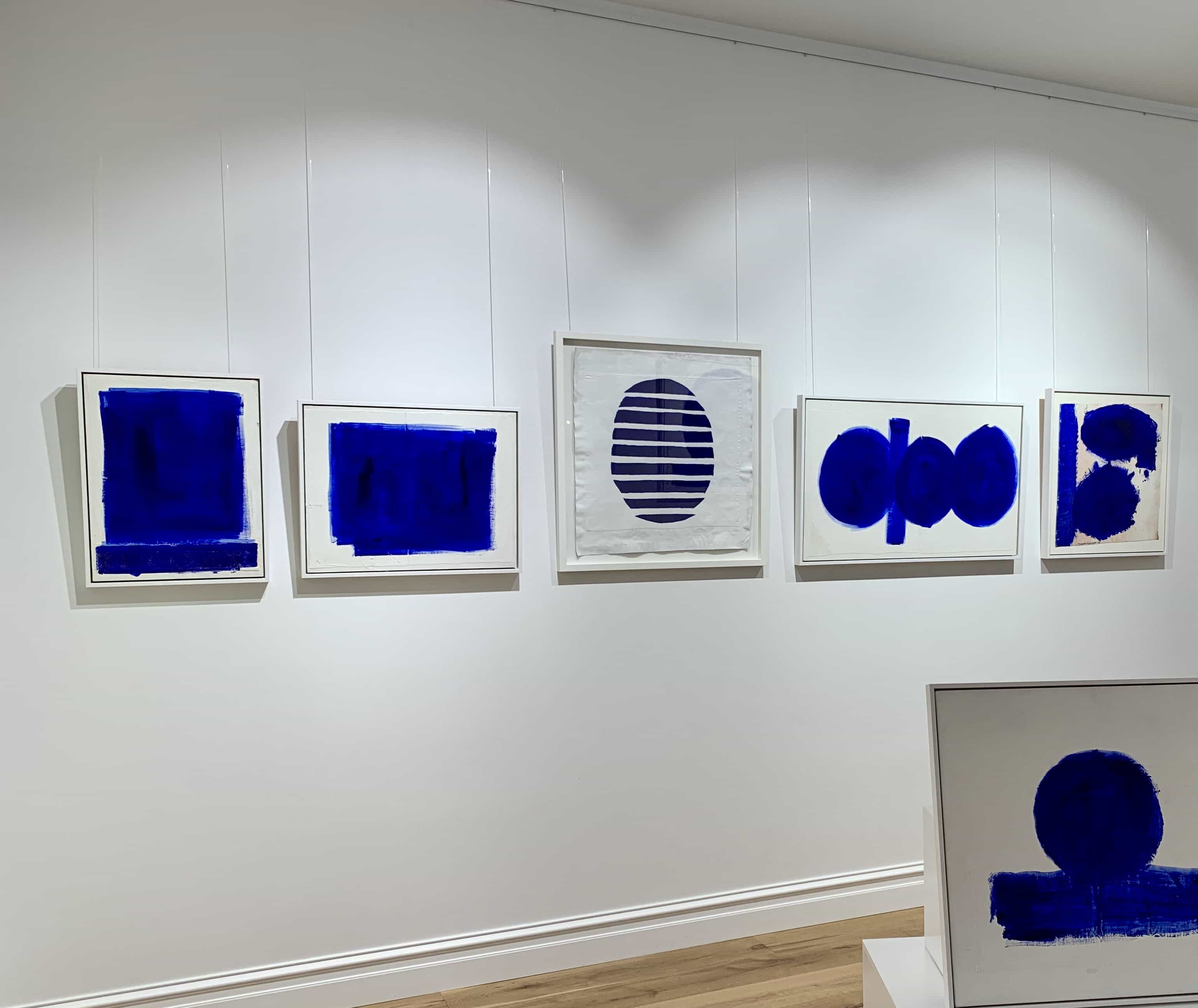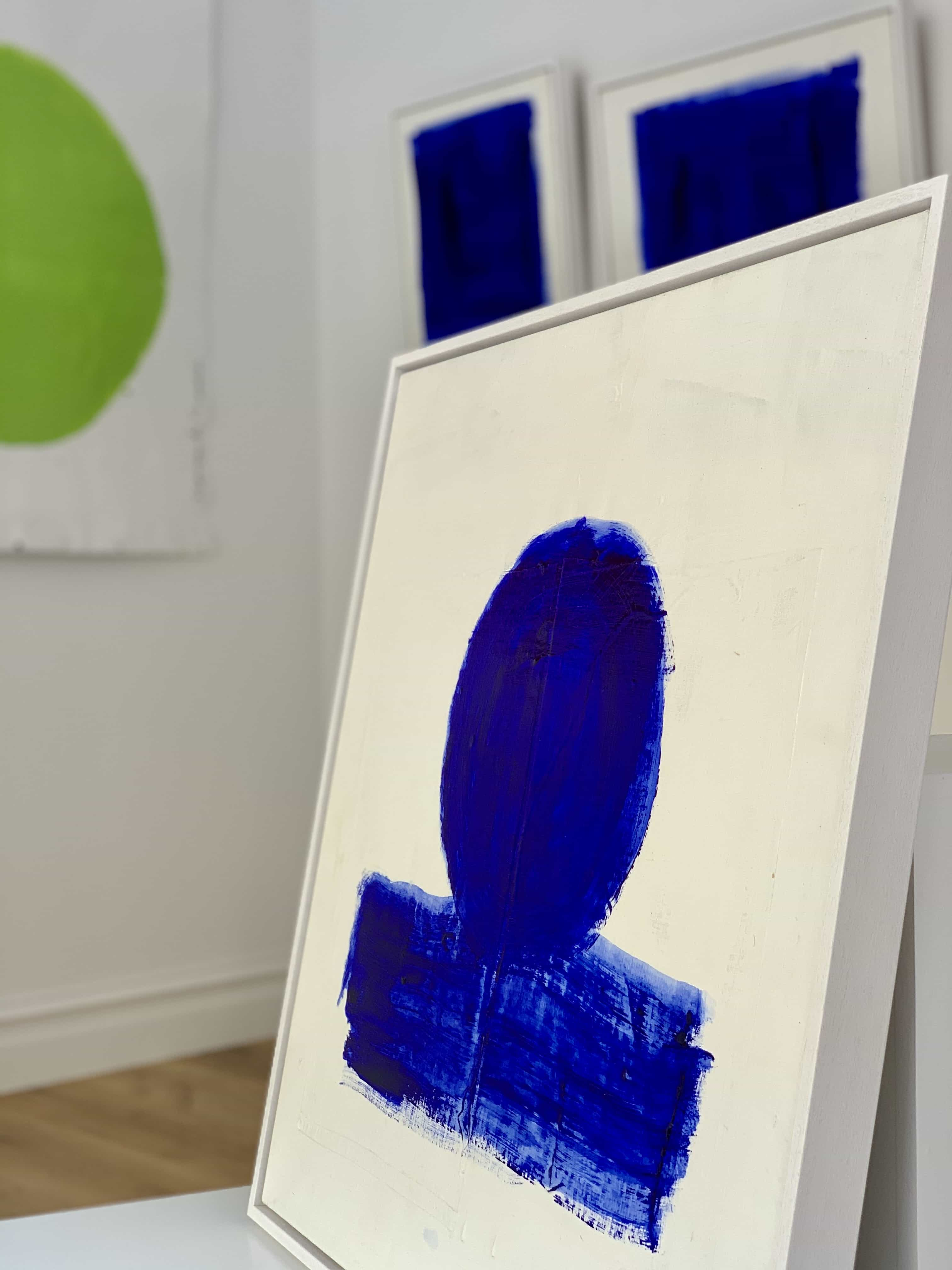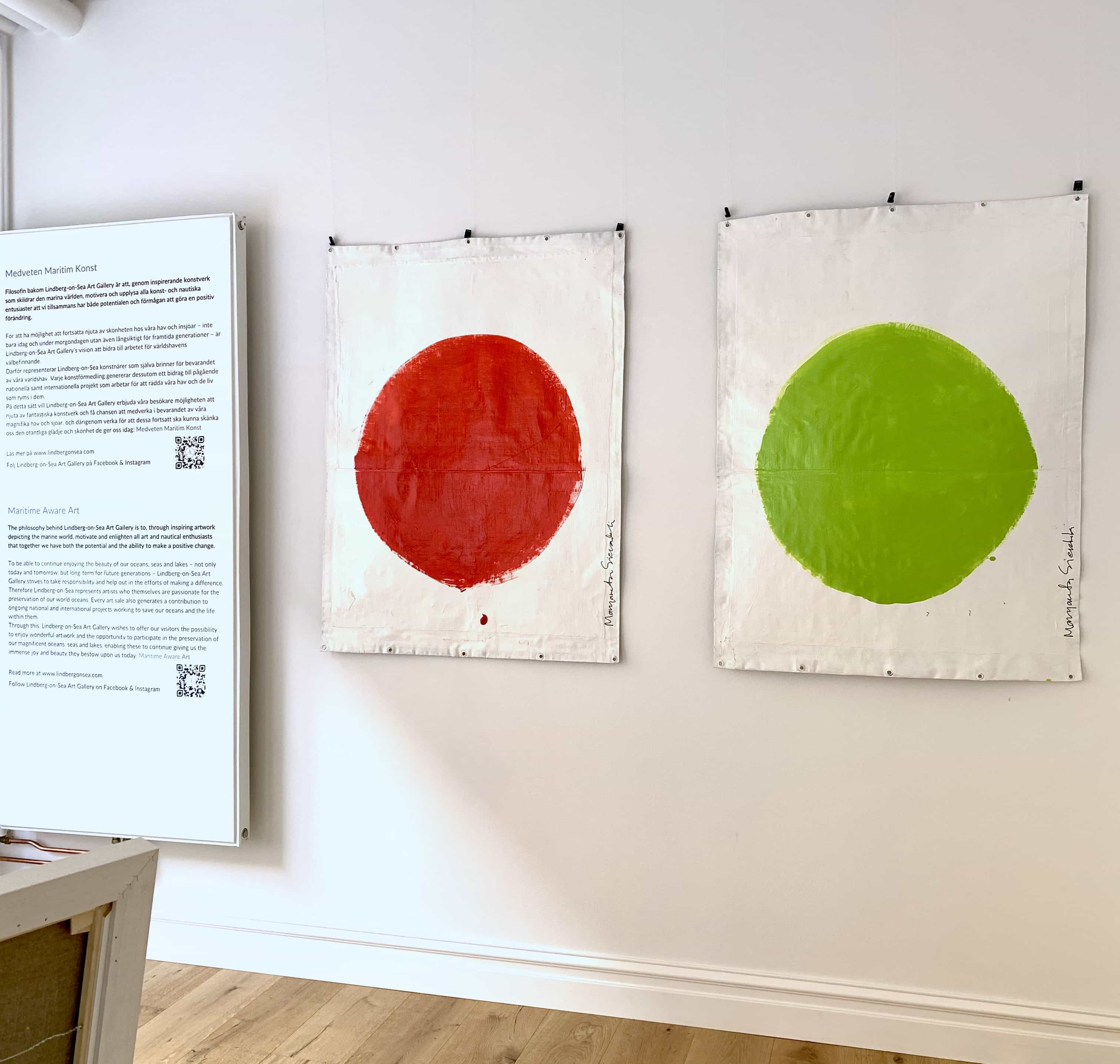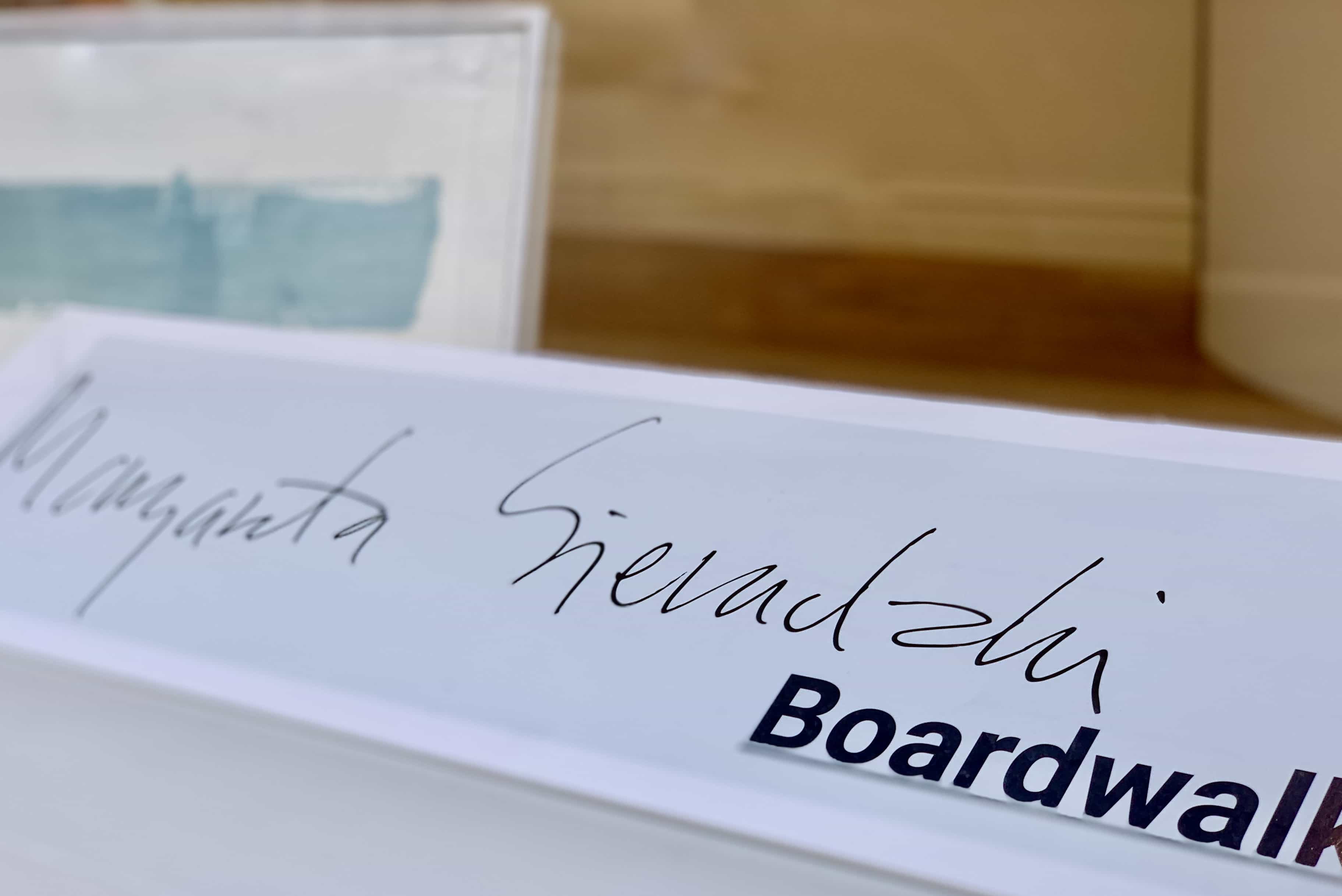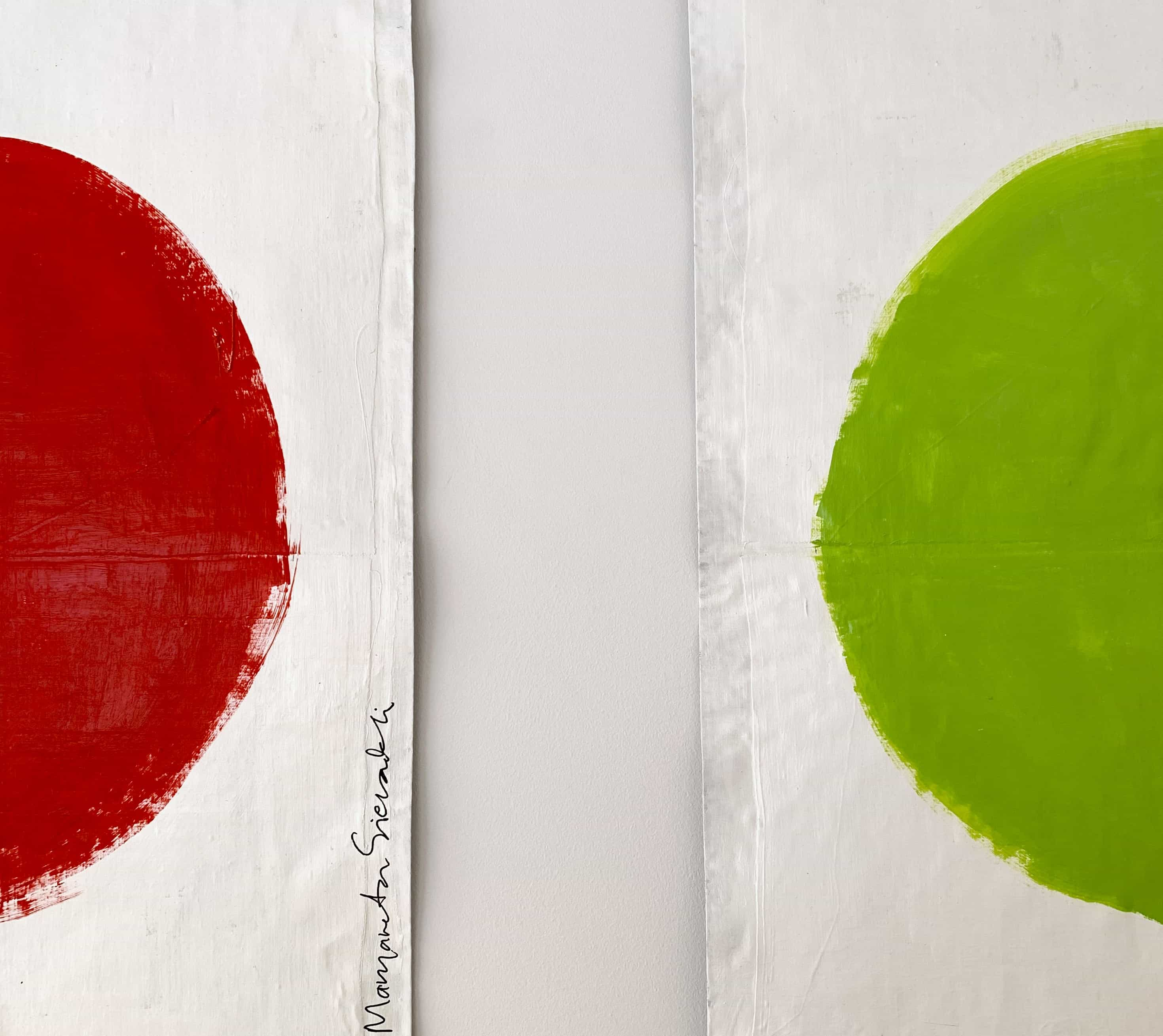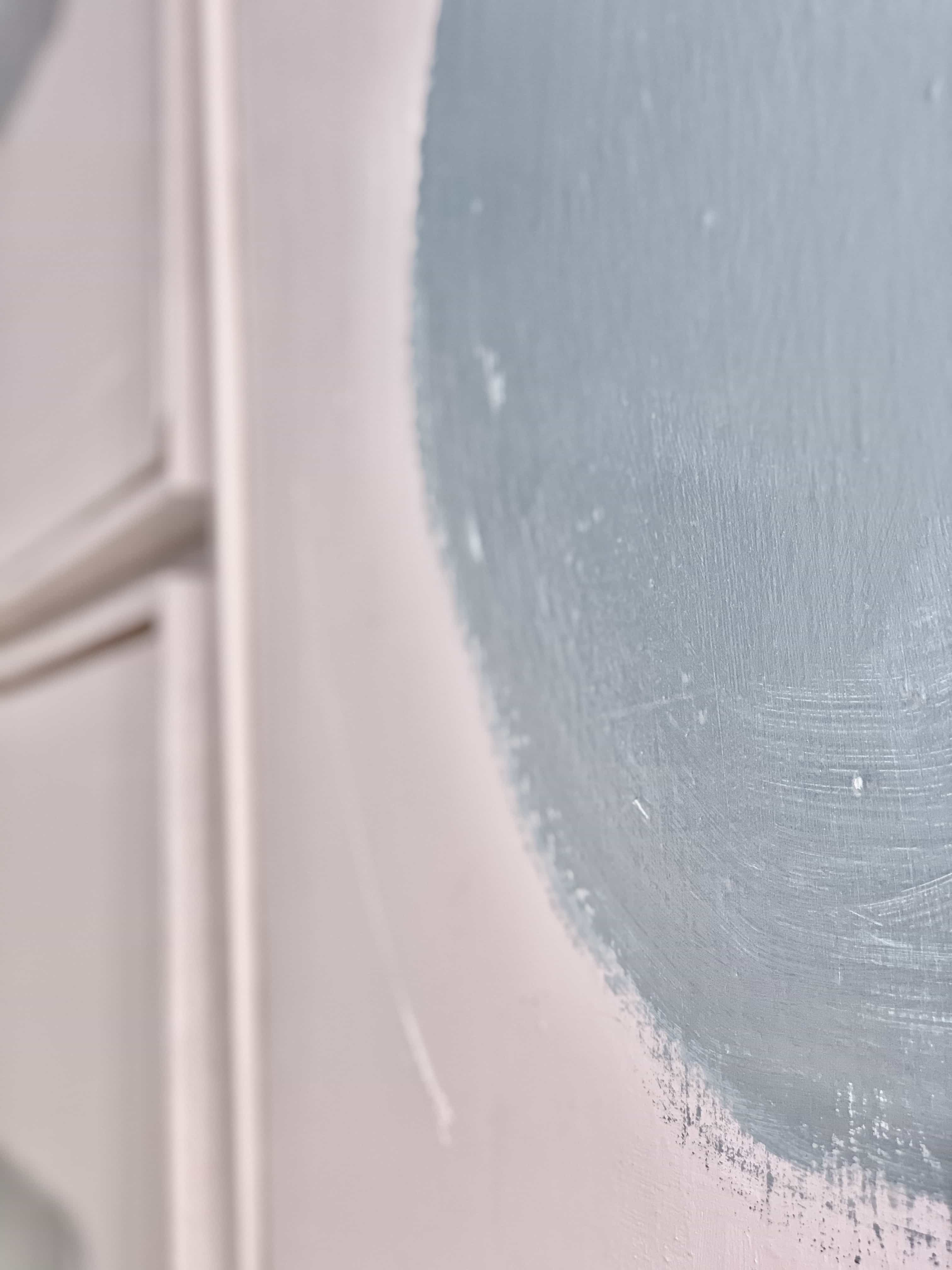 Boardwalk
This spring and summer Lindberg-on-Sea Art Gallery is proud to present artworks by Swedish artist Margareta Sieradzki in the exhibition Boardwalk.
See all artworks and read more about Margareta Sieradzki here
Contact the Gallery to book a private viewing
+46 (0)70 308 02 49
sofia@lindbergonsea.com
Through Boardwalk, Sieradzki wishes to create a bridge between her abstract and figurative styles, where the exhibition title is also a wink both to the artist's figurative marine motifs and her abstract motifs named after different seas and Swedish lighthouses.
Margareta Sieradzki's style is both characteristic and recognizable with its pure and natural brushstrokes and has strong influences from the artists background in modern dance:
"Dancing is about flow, dimensions, direction, balance.
That's what it is all about to me. And it translates into my paintings."
To achieve this 'flow', the simplicity and beauty of the brushstrokes are essential for Sieradzki. This is also clearly visible in her abstractly expressionistic pieces, where both the base materials and the bright colours she chooses to work with contributes in enhancing the brushstrokes in the shapes on the canvas.
As a contrast to Sieradzki's abstract style there are also figurative pieces in Boardwalk.
These figurative elements in Sieradzki's portfolio origins from a collaboration between the artist and Rosenstiels Ltd publishers in London, which since 2012 aims to make Sieradzki's art available to a greater audience through Gicleé and fine art prints.
Sieradzki has continued to work in the figurative style together with her more characterized abstract expressionism.
It is this variety of abstract and figurative pieces which lends the exhibition space an imaginative and vibrant diversification without getting caught in a rigid mould, and the viewer is given the opportunity to interpret and experience the motifs on their own.
Common between all art pieces, the abstract as well as the figurative, is Sieradzki's aspiration to maintain her naturalness, where distinct details stands back to enhance the pure and simple brushstrokes.
In Boardwalk, Margareta Sieradzki has chosen to include four of her earlier artworks which have all received new titles for this exhibition.
These artworks have been named after four Swedish lighthouses located in the four cardinal directions along the Swedish coastline; Högbonden (North) in the Gulf of Bothnia in the Northern Baltic Sea, Sandhammaren (South) in the southern Baltic Sea at the coast of southeast Skåne, Trebröderssund (East) in the mid-Baltic Sea outside Västervik and Tistlarna (West) in Kattegatt in Västerhavet outside of Gothenburg.
A fifth painting in the exhibition has been named after the Sargasso Sea in the Northwest Atlantic Ocean; a significant but contradicting part of the Atlantic which is both a free zone for seven species of sea turtles at the same time as it contains the North Atlantic 'garbage patch'.
These titles have been given to the paintings as a tribute to our World Oceans and marine life within them and a nod to Lindberg-on-Sea Art Gallery's focus on Maritime Aware Art.
See the artworks and read more about Margareta Sieradzki here
2020-04-02T00:00:00.000+00:00

-

2020-08-29T02:00:00+02:00